Mount Kilimanjaro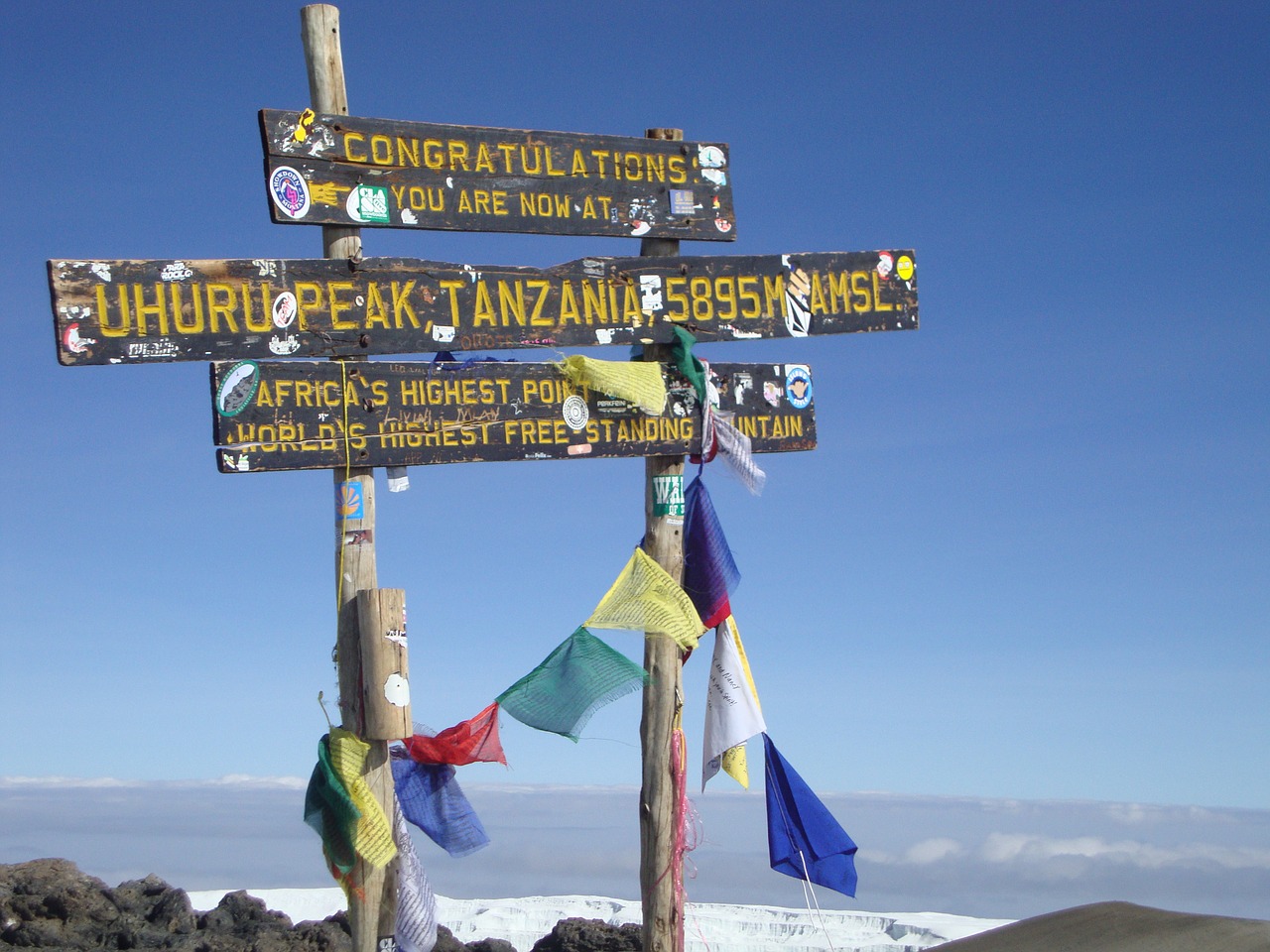 Mount Kilimanjaro is the highest mountain in Africa and the tallest freestanding mountain on earth. Crowned with an everlasting snow-cap, this majestic mountain can be found inside the Kilimanjaro National Park of Tanzania, at 005.00 degrees south, 036 degrees east, 5895m a.m.s.l.
Three volcanoes make up the structure of the range: Shira (13,000'~3,962 m), Mawenzi (16,896'~5,149 m), and Kibo (19,340 feet ~5894 m). Through Climb Kili's routes, trekkers pass through five major ecological zones: Rain forest, Heath, Alpine Desert, Moorland and Arctic Glaciers. Trekking from the monkey filled rainforest's to the glacier packed Summit rim is only a part of the lure.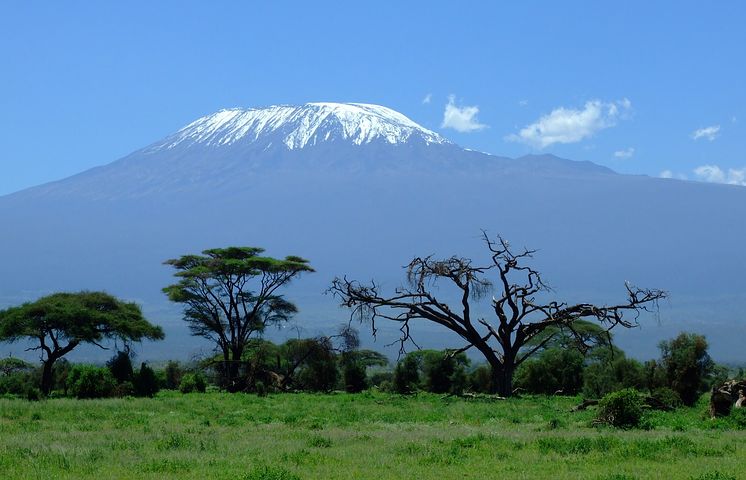 Wildlife is not uncommon in the lower portions of the climb. Buffalo, elephants and eland frequently graze the northern slopes, while the forest belt is home to Skyes monkeys, black and white colobus monkeys and a variety of birds such as the tropical boubou, augur buzzard, white-naped ravens, mountain hawk eagle, sun birds, and lammergeier.
The common meaning for KILMANJARO is "shining mountain" in Swahili. From the first summits recorded in 1889 to today, thousands of adventurers brave the mountainside climb of Kilimanjaro each year as a difficult personal challenge to overcome, a enlightening spiritual journey or many other great causes. Whatever may draw you to The Mountain, take your first step on this incredible journey by contacting us today.